Ceremonies
CLICK HERE TO BOOK THE WEDDING OF YOUR DREAMS
[Make sure you supply all the relevant information
so that we can prepare the best package for your needs]

Civil Marriages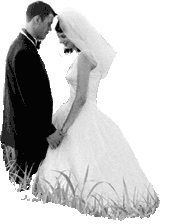 The contracting of civil marriage in Cyprus is valid since 1923. As the procedure is simple many couples from all over the world come to celebrate their marriage in Cyprus and combine this event with holidays.
Persons desiring to have their marriage celebrated in Cyprus under the provisions of the Marriage Law, Cap. 279, may only apply, after their arrival in Cyprus, personally, to the Marriage Officer of the Municipality of their choice,
in order to go through certain formalities which are necessary prior to their marriage.

CERTIFICATE OF MARRIAGE
The couple is supplied with a certificate of marriage by the Marriage Officer, but if they want to secure one or more certified copies of the certificate they can apply to the Registration Service of the Ministry of Interior. The fee is CYP Ł 8.00 for each certified copy.

FEE
The fee for marriages celebrated
by the Marriage Officer
are as follows:
a. Marriage by notice CYŁ 75.00
b. Marriage by special license CYŁ 165.00

RELIGIOUS CEREMONY
A civil marriage may be celebrated either by the Marriage Officer at his office, or by a Registered Minister of Religion at his church. In this case all the same procedure should also be followed at the municipality, but the religious ceremony can be held at a church. All necessary arrangements with the Registered Minister and the church should be carried out by the interested persons.

NOTICE TO BE FORWARDED TO THE CONSULATE
It should also be pointed out that, according to the Law, if either of the parties to the intended marriage is a subject of a foreign country having a Consul in Cyprus, the Marriage Officer shall forward to the Consulate of such country in Cyprus a certified copy of the notice of marriage.
In fact, the Marriage Officer forwards to the Embassy or the Consulate of such country a copy of the certificate of Marriage.